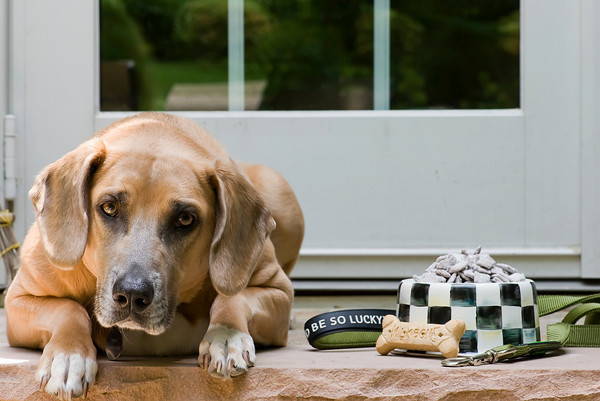 Ready for National Dog Day!
Ready for National Dog Day!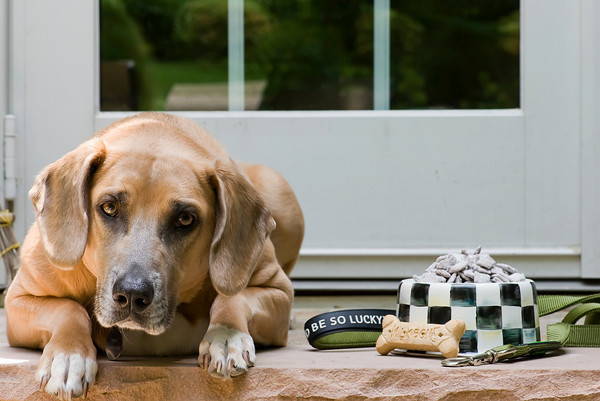 Photos and recipe courtesy of Framed
They provide companionship, entertainment, assistance, and are loyal to the very end. Let's hear it for the canines in our lives on August 26th! We've heard of some grrreat ways to celebrate, such as adopting a new pup, holding a costume contest, staging a photo shoot, or pampering your pooch and then having a lazy nap day! Whatever you choose, don't forget snack time! Here are two dog-gone tasty recipes for both of you to enjoy – just make sure to keep the chocolate chips away from your furry friends!
Puppy Chow (for humans!)
Ingredients
1/2 cup peanut butter
1/4 cup butter
1 cup chocolate chips
1/2 teaspoon vanilla
9 cups Chex cereal (Any variety. I used Wheat Chex)
1-1/2 cups powdered sugar
Directions
Place peanut butter, butter and chocolate chips in a microwave safe bowl.
Microwave for one minute, then stir to blend all ingredients thoroughly. Microwave an additional 30 seconds if not fully melted. Add 1/2 tsp. vanilla and stir well.
Put the Chex into a large bowl and pour the chocolate mixture over the cereal. Mix it up throughly, making sure all the cereal gets coated.
Divide the cereal mixture into two gallon-sized plastic zip-lock bags. Add one cup of powdered sugar to each bag and shake the bag gently until the cereal is well-dusted with sugar.
Spread the cereal on a cookie sheet lined with wax paper and refrigerate for one hour. Store in refrigerator in between servings.
Photos and recipe courtesy of Pennies on a Platter
Puppy Chow (for dogs!)
Ingredients
1 cup rolled oats
1/3 cup margarine
1 cup boiling water
3/4 cup cornmeal
2 teaspoons white sugar
2 teaspoons beef bouillon granules
1/2 cup milk
1 cup shredded Cheddar cheese
1 egg, beaten
3 cups whole wheat flour
Directions
Preheat oven to 325 degrees F (165 degrees C). In a large bowl, combine rolled oats, margarine, and boiling water. Let stand 10 minutes. Grease cookie sheets.
Thoroughly stir in cornmeal, sugar, bouillon, milk, Cheddar cheese, and egg. Mix in flour, 1 cup at a time, until a stiff dough has formed.
Knead dough on a lightly floured surface (I just kneaded with the hook attachment in my KitchenAid), mixing in additional flour as necessary until dough is smooth and no longer sticky. Roll or pat out dough to 1/2″ thickness. Cut with cookie cutter and place 1 inch apart onto the prepared cookie sheets.
Bake 35 to 45 minutes in the preheated oven, until golden brown. Cool before serving. Store in a loosely covered container.
Please follow and like us: